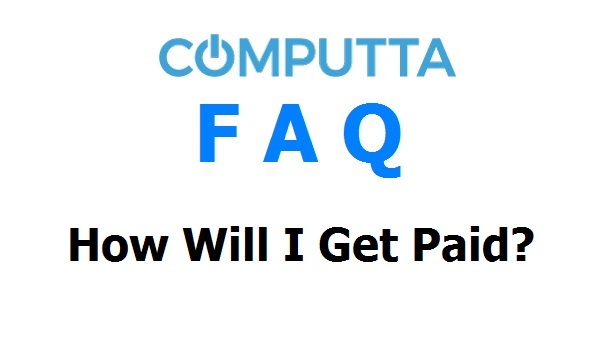 You can request to be paid when your earnings reach our minimum payout amount.
The current minimum payout is 3mBTC which is approx an equivalent of $35 ( as of January 2021).
Since your earnings are all generated, denominated and stored in Milli Bitcoins (mBTC), your USD balance is calculated based on current exchange rate on the most popular cryptocurrency exchanges.
1. Bitcoin Withdrawals. Once your total earnings on your account will reach the minimum amount stated above, you will be able to request a withdrawal payment from within  your account's Payments tab. We will pay directly to your Bitcoin address on file.
You will need to provide your Bitcoin Address even if you want to send directly to your crypto exchange account. You should check your exchange account to find how to generate a Bitcoin Address.
Please bear in mind that not every exchange requires Bitcoin address to receive Bitcoins, but if it does, be sure to fill it in, or the payment will be at risk of not reaching your exchange account and we will not be able to retrieve it in most cases.
A verification email will be sent to you to verify your withdrawal request and check your Bitcoin Address, amount and your email. After you verify it thru the provided link, the BTC transfer will be made within 24-48 hours. Payout processing may also take longer up to 10 days, if there is increased activity, volatility and drastic price drops or increases on the Bitcoin network. But luckily this doesn't happen often.
After you receive your Bitcoins, you can exchange them to USD or any other fiat (normal) currency you like right on your favorite crypto exchange or on services like LocalBitcoins.com (not affiliated). Or you can use your Bitcoins to make payments for goods and services online and offline where BTC is accepted.
2. We also have withdrawals directly to your mobile phone balance – mobile top up!
You just need to choose this method, enter your mobile phone number in the international format and our system will recognize your provider. Then you just choose the amount in mBTC you want to withdraw and verify it in the email you will then get. This amount in your local currency will be added to your mobile phone balance within 24-48 hours. We will cover all required fees on the sending end. If your mobile provider takes any fees for top up, then these will be taken by them from the amount we sent. Many of our users often choose this payout method since it's fast, convenient and doesn't require any BTC wallet.
Related Articles