Computta App Version 0.80 Released Updated to 082
Posted On April 13, 2018
News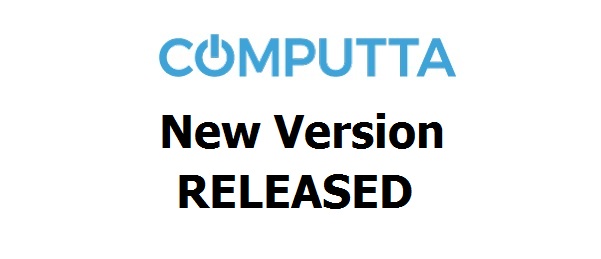 This is a new app version where we implemented support for the new and just released CryptoNight V7 algorithm. This algorithm is officially released after the Monero coin fork which happened on April 6, 2018. it is meant to replace the original CryptoNight algorithm and prevent new ASIC miners to increase network difficulty too fast (which already happened in February 2018).

With this algorithm you should see a VERY significant increase in earnings when using CPU for mining, compared to pre 080 app versions – up to 5-6 TIMES more. That's because the old CryptoNight algorithm is being abandoned and pays so little now to encourage everybody to upgrade.
So you
must upgrade ASAP

if you want to earn 5X more!

Version release now upgraded to version 082!

– In version 082 we have ported CryptoNight V7 algorithm support to older GPU models.

So if your GPU for some reason was not detected by version 080, now it should be working just fine. Please UPGRADE NOW!
In this app version 0.80 release:
NEW
added CryptoNight V7 algorithm support
Improvements
better support for a broader range of AMD GPU cards and card drivers
improved Ethereum mining efficiency
improved profitability algorithms which should increase profitability by 15%-20%
Bugs Found and Fixed
fixed the problem when 'Start earning' button was not activated after benchmark
fixed the problem when Russian version fell back to English with no apparent reason
fixed periodical 'could not resolve host' problem with Ethereum miner
a number of minor network efficiency and app UI issues
The new app version is available for download


in your web account

immediately.

We suggest everyone

download and upgrade

to the new version
right away so you don't miss out!!
The new app version is the ONLY version in your Download section now! Login to your web account, go to your Download Smart Miner section (the first one in the navigation menu) and click on the download icon there, save to your computer where you can easily find it.
To upgrade you need to first EXIT the running version from its FILE menu and then UNINSTALL it from your Windows Start menu. Then just double-click the newly downloaded exe file to start the new install and setup. Once done, you should see v0.82 in the upper right corner of the app screen.
And to clarify, your stats and earnings will not be lost and do not need to be moved over. They are NOT stored in the app itself. So once you login in the new app with your email and password, you will see everything you had in the previous version.
If you have any issues upon installing the new version, please use our helpdesk to contact our tech support.